Really Good Ritual Butter Tallow Body Cream
SOFT, PLUMP, GLOWY SKIN
SKIN QUENCHING WHIPPED & VITAMIN RICH BODY CREAM
Why You'll Love It:
Decadent, air-whipped body butter formulated to penetrate deep for deeper-than-skin health

All natural & non-toxic skin care with simple ingredients - grass-fed tallow, organic mango butter, and organic cocoa butter. 

Smooths & plumps skin, evens tone & texture, heals wounds

Rich in omega fatty acids and vitamins A, D, K, and E for younger, healthier, and bomb skin

Available in 4 oz glass jar

 
About Really Good Ritual Butter:
Intentional, caring touch is essential for health in today's world. Touch is a healthy way to enjoy a dose of oxytocin - a "feel good" hormone that makes you beautiful, reduces stress and pain, and prevents addiction. Even when you're craving sweets, sometimes it is a sign that your body is craving a "feel good" moment.
Our decadent Ritual Butter is the "me" moment you've been craving. Luxe, creamy and vitamin-rich, Ritual Butter brings out a glow that shines inside out. Even while quarantined in the house, neglecting intentional self care can become habit. Don't let dull skin and an overtaxed system become a habit. Add some well deserved moments of me time with our delicious blend of tallow and mango for healthy, well-loved skin. Along with the skin healing benefits of the butter, the boost of oxytocin you get after massaging Ritual Butter intently into the skin can help relax anxiety and calm the body.
Really Good Ritual Butter features deeply nourishing tallow from grass-fed, small farm cows to ensure the highest quality fats enrich our luxurious body butter. Grass-fed Tallow improves skin elasticity, reduces signs of aging, and stimulates skin cell repair and regeneration. The Vitamin A in tallow supports collagen & elastin production, protects skin against toxins & UV radiation damage, and maintains clear, blemish-free skin. The Vitamin D in tallow helps with skin repair and protection, and is essential for a healthy immune system and preventing infection.
The delicious cocoa and mango butters are rich in Vitamin E and C, which can help protect skin against sunlight, pollution, and blue light skin damage and aging. Our deeply penetrating formula can transform dull, neglected skin into a radiant, soft, nourished skin. Each ingredient works together to reveal younger, plumped skin after the first two uses.
Ingredients:
Grass-fed tallow, mango butter, cocoa butter, jojoba oil, pomegranate seed oil, jojoba oil, sweet almond oil, natural fragrance
Why Tallow?
The tallow we use is from grass-fed, free-range small family farm cows that make some of the most luscious and nutrient tallow you can find. Tallow has a similar fatty acid profile to skin's sebum, so it can help maintain clear, youthful, and healthy skin much like sebum. Fatty acids like palmitoleic acid also known as Omega 7 - the most acid antimicrobial found in sebum -  fights inflammation and smooths wrinkles for youthful, hydrated, clear skin.
Tallow is also rich with Vitamin D, a hormone that many black people and women are deficient in. Vitamin D is essential for immunity and helps protect against free radicals in the skin. Luckily, Vitamin D can be absorbed topically, so incorporating our Ritual Butter before spending time in outside could help increase* Vitamin D absorption, especially when paired with a nutrition and/or supplement plan provided to you by your primary care if necessary.
Vitamin A: collagen production, elastin, firms & smooths

Vitamin D: repair, skin cell development, rejuvenation, protection against free radicals

Vitamin K: tone, texture, soothes inflammation & irritations, heals skin

Vitamin E: antioxidant, repairs & reverses free radical damage, hydrates, healing

Omega 3 & 6: maintain, repair, and strenghten the structure and barrier function of skin, protects skin from environmental damage 

Omega 5 fatty acid (CLA): smooths and plumps skins to prevent wrinkles, fights inflammation, antioxidant, regenerative

Omega 9 fatty acid: skin hydration and moisturizing, skin softening, protective, regenerative, and anti-inflammatory

Omega 7 fatty acid: antimicrobial, fights inflammation, fights wrinkles, smooths appearance
* these claims are not approved by the FDA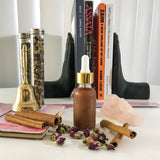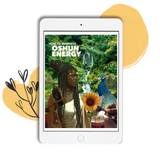 More from this collection