Plant Taste Vegan Cookbook (EBOOK)
Plant Taste: A Playbook for Plant-Based Cooking is an e-cookbook designed to help you incorporate more alkaline vegan & plant-based meals in your day to day. Your family will love these recipes!
Finally, vegan recipes your family will actually enjoy!
If you are thinking of adopting a vegan lifestyle or just want to find more ways to eat more alkaline foods, this book is great to support a transition into a healthier lifestyle. Filled with over 99 alkaline vegan recipes for delicious meals, salads, dips, dressings, and drinks you and your family will love, Plant Taste provides an outline to help you start plant-based cooking today.
Plant Taste is more than a cookbook. It is your personal plantbased playbook, designed to help you:
+ Lose weight in 7 days without the stress of plantbased cooking with a week long meal prep plan so you can jumpstart your goals with a week of 100% plant based cooking
+ Simplify your trip at the grocery store with a detailed shopping list for delicious, fresh food + pantry staples so you and your family can stay ready for whatever, whenever.
+ Upgrade your knowledge on powerful powerful plants that can revolutionize your diet, mind, body, and soul
+ Transform "blah" tasting vegan food with the key tastes that give your dishes explosive depth, brightness, and flavors that'll make even plant-haters ask "how DID you DO that?"
FEATURING:

99+ recipes! for decadent breakfast, easy lunches, & deliciously filling dinners 
Soy-free, alkaline friendly recipes - whole food, plant based ingredients only - no 🔬  labmade "meat" & "cheese" replacements 
Tips on properly preparing plant-based staples so you can avoid common plant-based bloating
An inclusive and flexible plant based pantry stocking & grocery list to help you save time and save money when shopping
7 Day Meal Plan to help you jumpstart goals!
And so much more!
There is a right and wrong way to go plant-based.
The wrong way to go go vegan:
+ Filling their body up with 🔬 lab-made "meat" & "cheese" replacements - thinking that their vegan science food can fuel the body better than REAL food.
+ Starving themselves with nothing but smoothies and juices, without first properly feeding their body with the proper nutrients and minerals necessary to survive AND thrive.
+ Improperly preparing whole food, plant-based staples, so instead of feeding the body, you're ROBBING the body of vital nutrients.
If your resolutions include losing 10-15 pounds & getting an energy boost from a truly plantbased (not laboratory-based 🔬 food substitutes) - you need to do it right.
Get the PLANT TASTE like playbook so you can create BOMB plant based meals with ACTUAL plants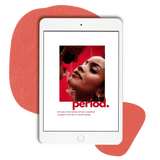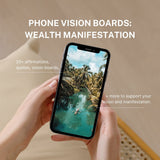 More from this collection