SHEROES of the Haitian Revolution by Bayyinah Bello (Hardcover)
Brilliant and beautifully illustrated biography book highlighting of ten powerful women who were instrumental in the victory of enslaved Africans in Haiti against French enslavers. 
About Sheroes of the The Haitian Revolution by Bayyinah Bello:
The Haitian Revolution was a turning point in history in which people of African descent broke their mental and physical chains to fight for their freedom and subsequent independence from European colonial powers in 1804. The courageous achievements of great men such as Toussaint Louverture and Jean-Jacques Dessalines had become household names all over the world due to their political and military which rivaled the great generals of the era.
But any true observer of this time in history would tell you the success of this revolution would not have been possible without the participation of countless numbers of women.
These brave mothers, daughters, and sisters sacrificed not only their lives but the lives of their families to put an end to the inhumane practice of slavery and oppression which lasted several generations. This book aims to shine a light on just a few of the many women that that participated and fully engaged in the fight for freedom in Haiti. 
Share this story of power, triumph, and victory with the young women and men in your life. 
(The proceeds of this book goes towards supporting Dr. Bayyinah Bello's Foundation called FONDASYON FÉLICITÉE dedicated to uplifting the Haitian and others in the African Diaspora by promoting health, education, and justice, as well provide resources and support for Ayitians.)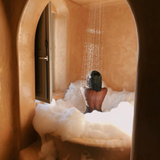 More from this collection