Side Hustle 101 - How To Sell Online Bundle
Expand your online holistic and wellness business. Go beyond manifesting, and actualize a more focused online strategy for your side hustle that generates more
$$$$$

!
In times like this, it pays to be constantly varied. A one-trick pony can get old fast during the times of our ever changing world. Establish your new online business OR just learning this valuable digital skill of web design and online marketing not only boosts your marketability, but creates a new stream of income for you. E-commerce continues to grow and grow during these times. Take advantage of the market and learn:
How to properly plan your business the RIGHT way and design the brand so it is cohesive and beautiful

 

How to make money online even if you don't have physical product, without dropshipping a bunch of cheap crap from China

 

How to leverage social media to your advantage, and boost your sales without a large following 

How to pick a e-commerce strategy that works best for you

How to build an email marketing list and 

start email marketing for very little with your own professional email to generate more direct sales 

How to build a beautiful, powerful, search-optimized e-commerce storefront without an expensive designer that attracts the perfect customers 
Highly Requested!
Here's what's included:
1) Step by Step Video Course on Building a Winning! E-Commerce Store!
Learn how to build your very own Online Business with the How To Sell Online Bundle! With a Video Course on Building Beautiful E-Commerce Courses, Branding Workbook, and the Instagram Content Strategy Guide!
First lesson available now!
2) The Little Brand Book
You want your wellness business to stand out from the crowd, so design a brand that is cohesive, strategic, beautiful yourself! You just became your very own brand stylist!
This step-by-step workbook helps you organize all of your brand details, and also gives you tips on how to apply brand elements strategically. 
What's in it?
Detailed 25-Page Branding Workbook

Companion Brand Book Worksheet & Template

Each section captures each key part of your brand's identity (b

rand positioning, customer landscape, brand tone & messaging, brand identity)

Unique Value Proposition Creator to help you create your first Unique Value Proposition! 
Hints, tips, and resources to help you understand your brand better
3) Instagram Content Strategy Guide: 
Build your Instagram audience organically with these strategies I used to grow my Instagram account by 1100% without any cross-promotion or paid advertisements.
What's In It?
Instagram Planner & Analytics Dashboard

Unique ways to generate quality & relevant content consistently
Top 5 rules to win @ Instagram
Content strategies for selling products on Instagram
Advanced tips for improving your strategy with time
Checklists to keep you on track on your progress through the book
50+ tools and resources you can use for improving your Instagram - everything from the best websites for stock videos and photos, to best websites for selling anything, to the best apps to design stories & graphics, to the best apps for scheduling and automating your posts, and more
If you order the bundle with the workbook, it is a zip file. Yep, a zip file but only because it's PACKED with so many goodies! Don't worry if you're on a phone!  Here is how you open a zip file on an iPhone (very easy!). Here is how you open a zip file on an Android (very easy!)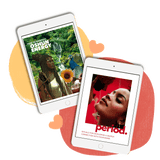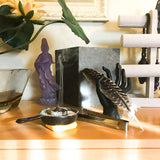 More from this collection