HE-RT Herbal Supplement by New Body
Created by Dr. Paul Goss, HE-RT helps the body strengthen the heart. is a powerful detoxifier that helps relieve remove toxins to help improve health and mood. These supplements are perfect for those who wish to detox their digestive system and heal the gut. 
Directions: As a superb addition to the diet, one or two capsules (as desired) may be taken orally with meals or with a glass of water.
Ingredients: Hawthorn Berries, Capsicum, Garlic
Key Features:
Hawthorne Berries help lower blood pressure, reduce anxiety, and is used to treat heart failure

Disclaimer: This product is not intended to diagnose, cure, or treat an aliment. HE-RT is intended to be used as a dietary supplement. Always consult your doctor before starting and/or taking any supplement This information is for educational purpose only and should not be taken as medical advice or instruction. If medical assistance is needed please contact a medical practitioner.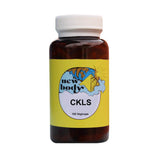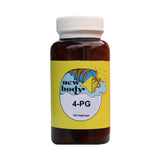 More from this collection