OSHUNITA Affirmative 2 Sticker
Put our OSHUNITA Affirmative Mantra Reminder Sticker anywhere - your daily journal, your favorite backpack, phonecase, or more to carry the energy of OSHUNITA with you all day. Repeat these simple yet powerful affirmations anytime you need a reminder.
The word AFFIRM comes from the Latin word adfirmo which literally means to strengthen and fortify. 
These reminders are designed to encourage stability, and firm connection to Self. o keep your core solid, focused, and sure of Self.
How to use: place OSHUNITA Affirmative Mantra sticker anywhere you need a reminder on your power. We recommend sticking them all on your daily journal, on your favorite backpack, or even on your phone case!
Stickers are not waterproof. For indoor use only.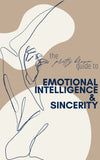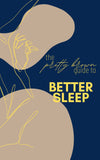 More from this collection