Instagram Content Strategy Ebook
Want to learn how I grew my Instagram page of 1,000 to 12,000 followers in only 6 months? I talk about some of the strategies behind that 1100% growth in this book!
Included:
Unique ways to generate quality & relevant content consistently

Top 5 rules to win @ Instagram
Content strategies for selling products on Instagram
Advanced tips for improving your strategy with time
Checklists to keep you on track on your progress through the book
50+ tools and resources you can use for improving your Instagram - everything from the best websites for stock videos and photos, to best websites for selling anything, to the best apps to design stories & graphics, to the best apps for scheduling and automating your posts, and more!
Content strategy is how to serve the right message, at the right time, to the right audience. Good content helps build an organic connection, so to have a solid content strategy, it's good to have a solid understanding of your audience & the landscape of the medium they will use when accessing or finding your content. 
I often get people asking how I grew a page that had only 1000 followers to a page with over 12,000 followers in only 6 months, and the secret really is luck. BUT there are a few strategies I learned as a content strategist at a million dollar consumer goods company that helped ensure I maximized that 1100% growth in only 6 months. I discuss these strategies here!
THIS FILE IS A ZIP bc it's packed with so many goodies! Here is how you open a zip file on an iPhone (very easy!). Here is how you open a zip file on an Android (very easy!)
Copyright Notice: This workbook was made for you to brand your business. You may not sell, distribute, or repurpose the contents of this workbook. You may update this workbook with the elements of your brand as dictated in the instructions, and you may share the updated workbook internally and with agencies as a reference tool only. All rights reserved.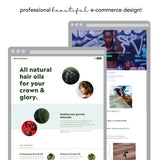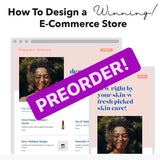 More from this collection