Adura Orisa: Prayers for Selected Heads by John Mason
Adura Orisa by John Mason. Detailed translations of Orisha prayers recited during divination ritual, preserved by the Lukumi in Cuba
Adura Orisa by John Mason has prayers for Okana, Eji Oko, Ogunda, Irosun, Oche, Odi, Eje Unle (Eji Ogbe), Osa, Ofun, Owani, Ejila. 
For the first time, revealing and detailed translations of prayers, preserved by the Lukumi in Cuba, to the orisa, and prayers recited when odu/oracular signs, appear during divination ritual. Prayers that speak poignantly in response to being alive will enthrall you with their treasure of new information, deep meanings, and poetic brilliance.
Please Use Responsibly.  Seek Guidance With a Godmother or Godfather. Iyalocha or Babalocha.  Iyalorisa or Babalorisa.  Babalawo or Iyanifa.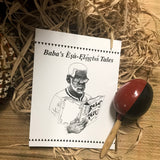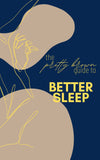 More from this collection