Milk & Honey Spiritual Bath
Glow on a divine level with our milky, silky ritual bath!

Inspired by the biblical promise of prosperity and abundance after a season in the desert, this bath is the answer to dry skin and an overworked mind. The quality milk powders and honey gently exfoliate and plump the skin for a smooth and even glow. The dead sea salt blend calms the nervous system, allowing you to relax and let go of things you cannot control. If you have been in a wilderness season - a season of uncertainty, worry, and loss, take your power bath with a soak in our milk & honey bath. 
To use: Just add an ounce to hot bath water and soak for 20 minutes. Lightly dry self and anoint your body with oil or butter of choice. You'll be amazed at how silky your skin feels and how all your troubles of the day seemed to go down the drain. Best done at night for a beautiful night's rest!
Includes ritual card & 8 oz jar of your milk & honey bath
Ingredients: dead sea salt, milk, honey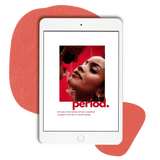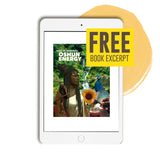 More from this collection