Energy Clearing Ritual (New Year New Me Ritual)
STEP BY STEP NEW YEAR RITUAL / Clearing Stagnant Energy + Powerful Spiritual Shower Recipe + Abundance Spells + More
*UPDATED FOR 2022!*
This year was...intense. Ups and downs and lessons all about.

But you made it.

You persevered and maintained steady despite the chaos.

Remember:
These intense lessons are intended to strengthen us and push us to the next level of ascension. This year was all about fortitude, inner strength, and remembering what matters most in life.
Next year will bring many opportunities that we needed to be prepared for, and while it will have ups and downs - you need to be ready for them this time.
This new year ritual will get you on track.

This detailed 5-step process will prepare you and make you reach your full potential and beyond.

Learn HOW TO:

+ CLEANSE all unwanted, outdated, and stagnant energy

+ PROTECT your space from evil eyes and ill-intent

+ ATTRACT good vibes, favored luck, prosperity, good health, and wellness

+ FORTIFY the body & spirit with a powerful root work

+ And ENJOY the fruits of your labor, because the intentions you set for the new year actually came TRUE this time.
This stuff WORKS. it's powerful. You have the power to reverse your luck and start new just as nature does every winter.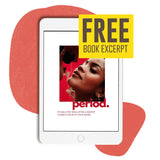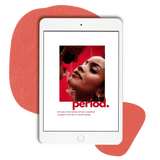 More from this collection