Spaghetti Carbonara with Vegan Bacon Recipe
(FEATURED IN PLANT TASTE!)
Delicious, filling, and creamy carbonara - so good, you'll forget it's vegan! This is great with a simple kale salad, and best shared with someone you love.
Use Spaghetti Squash for a great vegan Keto meal. 
This PLANT TASTE mini is great for those who may not want to purchase my full length cookbook, but still want to experience some of my delicious recipes.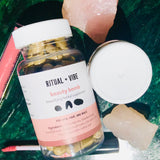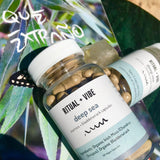 More from this collection