Chakra Balancing Bundle (Root, Sacral, Solar Plexus Chakra Healing)
Balance your foundational three chakras - the root, sacral, and solar plexus - with the PERIOD Womb Balancing & the OSHUNITA ritual book bundle!
Balance your foundational three chakras - root, sacral, solar plexus with the Period & Oshunita Ritual Book Bundle.
Included:
1) PERIOD eBook: Reduce Menstrual Cramps // Develop Womb Connection 
+ Eliminate menstrual cramps, hormonal acne, and PMS symptoms
+ Lose weight naturally WITHOUT unhealthy, deficient crash diets
+ Enjoy clearer thinking, more energy, and better relationships with yourself and others
+ Control depression, anxiety, and stress
+ Correct imbalanced causes by birth control, unhealthy crash diets, and endocrine disrupters
+ Heal the womb, heal the world, and love yourself.
If you suffer from menstrual cramps or just say "I wish I wasn't a woman / I wish I didn't have a period" -- this book is for you. This guidebook is designed to help you learn how to restore a healthy hormone balance with foods & rituals that support womb connection & proper hormone production and detoxification that is in alignment with our uterine & menstrual cycles.
2) OSHUNITA eBook: Self Love & Self Reflection Ritual, Boost Confidence, Attract Abundance & Sweetness  
Stop falling and ride into love with yourself with this Self Love Ritual
+ Detailed, 33-page, Step-by-step Oshunita Ritual you can do at home with simple ingredients you already have in your kitchen.
+ Bonus recipes or "spells" to use to help embody this energy on a daily basis. Included in all kits, or can be purchased individually.
OSHUNITA is a pre-curated self care ritual ebook designed to boost your confidence and attract more love and sweetness into your life. Inspired by Yoruba Orisha, Oshun - the "godess" or essence and spirit of love and beauty, confidence, life, and self esteem, Oshunita is powered with some of the herbs, fruits, and scents that Oshun finds sacred. Oshun means Source or Spring in the Yoruba language, and she is known for her intelligence and charm.
3) NU YEAR, NU ME RITUAL
Learn HOW TO:

+ CLEANSE all unwanted, outdated, and stagnant energy
+ PROTECT your space from evil eyes and ill-intent
+ ATTRACT good vibes, favored luck, prosperity, good health, and wellness
+ FORTIFY the body & spirit with a powerful root work
+ And ENJOY the fruits of your labor, because the intentions you set for the new year actually came TRUE this time.
This stuff WORKS. it's powerful. You have the power to reverse your luck and start new just as nature does every winter.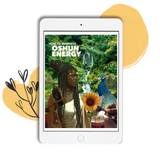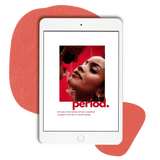 More from this collection