Inside Out Beauty Guide (A Pretty Brown Guide)
The Pretty Brown Guide to Inside Out Beauty is the foundation to a good skincare routine - before cleansing, before moisturizing, before facials, before your favorite highlighter. Doing these steps first will make all of your other products and rituals work better, faster, and give you an inside out glow with or without makeup! From nutrition to rituals, this guide goes beyond "moisturize and see an esthetician" - they are the secrets to waking up beautiful!
Struggling with dull, lifeless skin? Here are some tips to bring a dewy glow to your complexion without highlighter.

Dealing with hyperpigmentation, textured skin or acne? Listed are tips on evening your skin tone and texture for the ultimate glass skin.

Puffy, dark under eyes? This is exactly what to do to those bags without expensive eye creams.
7 page PDF document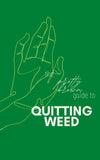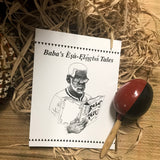 More from this collection